Hi!
In order to join Work in Progress Community, please sign in to your VC4A account first.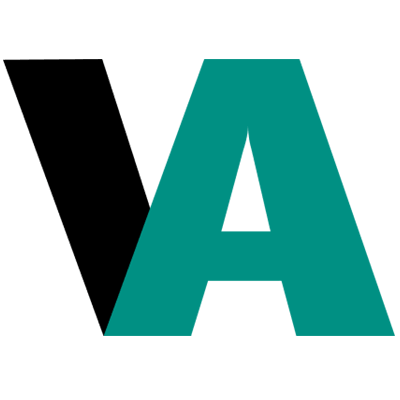 Sign up or log in
Use your email or social account to get started
About the Work in Progress Alliance
The Work in Progress! Alliance aims to enable young people from diverse backgrounds to generate sustainable living wages and create optimism about their future in Egypt, Nigeria and post-conflict Somaliland.
Our Focus
Building young people's skills for today and the future to find paid jobs or set up their own enterprises.
Accelerating start-ups and offering business development services (BDS) to impact-driven small and medium-sized enterprises (SMEs) so they can employ more young people – improving the demand side of the market – and deepen their social and environmental impact.
Improving the enabling environment for youth and enterprises by influencing actors including government, the private sector and citizens to change policies, laws, practices, attitudes and beliefs concerning youth and work.
VC4A ensures startups improve their operations and have access to business networks, knowledge and finance. They do this via their online Startup Academy, establish connections with startup incubators and accelerators, and by implementing the Mentor Driven Capital (MDC) program in all three countries.
Butterfly Works supports several TVET centers to improve the curricula. Butterfly Works also supports Hubs in Abuja to improve its services of start-ups and small enterprises.
Hanze University of Applied Sciences has been working with Oxfam partners on the basic foundations of Futures Literacy. This work will be enhanced to fully implement FL in curricula and foster the mindset of FL within students and staff of partner organizations and participating universities. These measures are expected to lead to the initiation of the first Futures Literacy Innovation Hub in Africa.
Partners in Egypt, Nigeria and Somalia
In Nigeria, the project partner Poise works on advancing employability skills training and manages the Bits Schools, Ekobits and Edobits. These are both digital design schools.
The accelerator partner She Leads Africa focuses on women-founded startups and the Enterprise Development Centre (EDC) is the partner for Business Development Support for social enterprises. EDC is also responsible for improving the enabling environment for SMEs and youth.
In post-conflict Somaliland, Shaqodoon, is the partner that manages the Bits digital design school Hargabits, in Hargeisa. In Boroma, the Somaliland Skills Training Association, SOSTA, is offering various vocational and technical skills training and soft employability skills advice and training. The start-up accelerator is Innovate Ventures, supported by VC4A and focussed on tech start-ups. The project partners with Shuraako for Business Development Services and with Havoyoco for creating an enabling environment.
In Egypt, Icealex implements start-up support initiatives in Alexandria. Ahead of the Curve is the Business Development Service partner, and since 2019 we have partnered with The Community Hub to create an enabling environment in the country.
Timeline
The 4-year project started in January 2020 and will run until December 2023 with a budget of € 11.2 million. WiP! is financed by the LEAD (Local Employment for African Development) program of the Ministry of Foreign Affairs of the Netherlands. The first 4-year phase of WiP! was implemented during 2016-2019 with a budget of € 10.4 million. For more information about the project and its achievements, please see various Work in Progress! reports.
Facts
Project name: Work in Progress!
Project period: Four years, from 1 January 2020 to 31 December 2023
Target group: Young women and men
Location: Nigeria (Lagos, Nassarawa and Edo State), Egypt (Cairo and Alexandria), Somalia (post-conflict Somaliland)
Budget: 11.2 million euros
Contact
Global Project Manager, Work in Progress! Alliance – Netherlands: Overseeing skills development, startup and SME support activities in our project countries of Nigeria, Egypt and Somalia. View profile for more Information and to reach out.